A virtual symposium is scheduled for November 11, 2021.

You are all warmly invited.

The symposium is established within the project No. 201 MATEGRA:

Advanced porous biomaterials functionalized with stem cells for enhanced implant osseointegrations.

This is a cross-border cooperation program Czech Republic - Free State of Bavaria - EWO goal 2014 - 2020. Our project develops cooperation between NTC (New Technologies - Research Center) and UKR (University Clinic in Regensburg).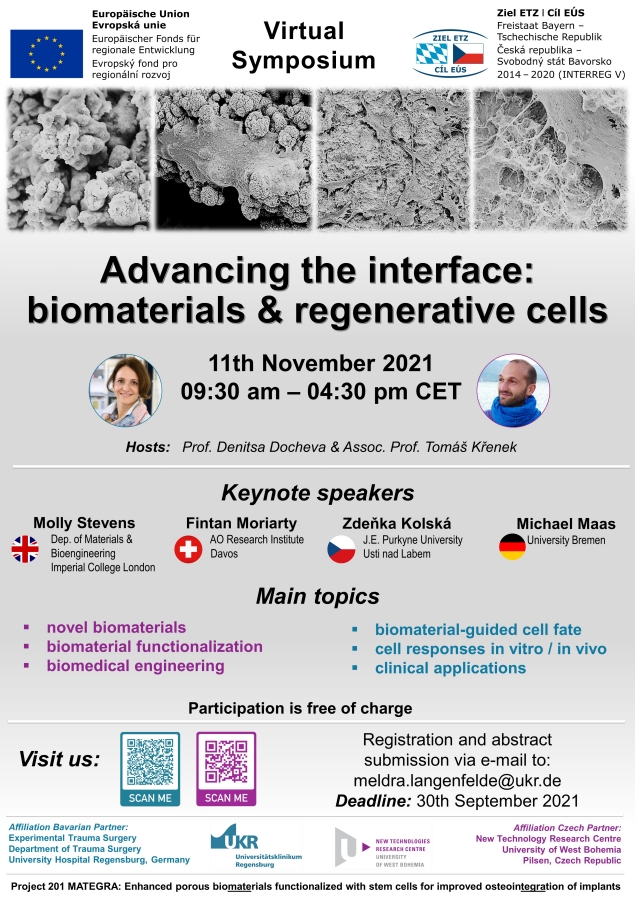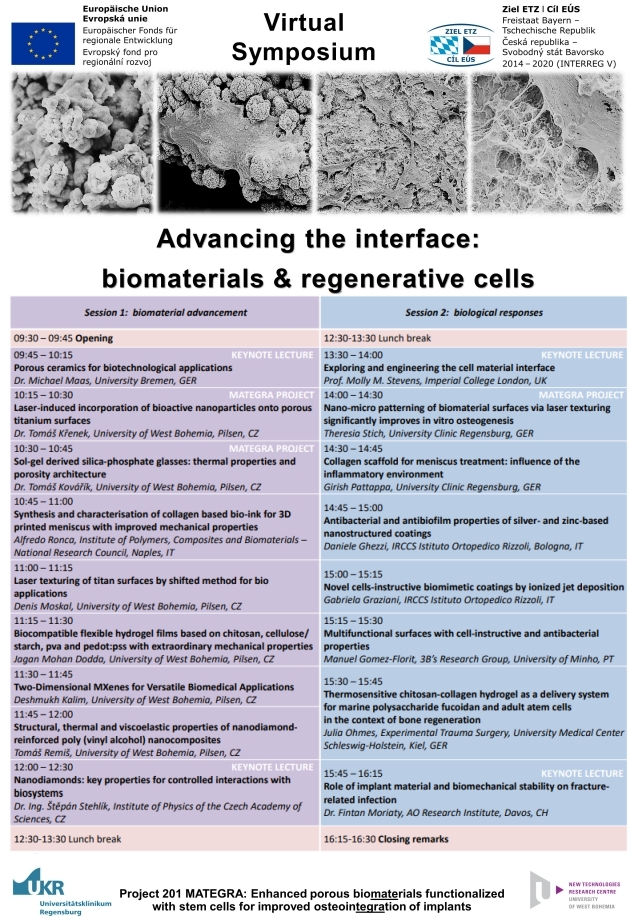 You can find the registration and abstract submission form
here